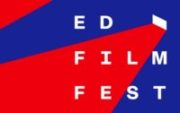 ASTRONAUT – directed by Shelagh McLeod – follows the story of Angus, an old widower (Richard Dreyfuss), as he battles against his ill health and his family's affairs in order to win the opportunity to fulfill his dream of going to space.
There rarely comes a time when a film can make you feel so full of emotion that you feel like bursting but ASTRONAUT is one of those films, with fantastic humour and breathtaking drama. The film has a ridiculous idea behind it that definitely should not work in theory, but somehow director McLeod manages to deliver it. This film is a mixture of THREE BILLBOARDS OUTSIDE OF EBBING, MISSOURI and IT'S A WONDERFUL LIFE; a combination that would never usually work together due to their conflicting tones, but somehow this works beautifully. ASTRONAUT manages to blend dark themes with hopeful ideas, walking the lines between reality and fantasy.
One of the many reasons ASTRONAUT is effective is because of the fantastic acting performances. Richard Dreyfuss manages to make you fall for Angus's dream, hook, line and sinker. His character is grumpy and persistent but it is this old age fire within him that powers the movie forward. Krista Bridges, who plays Angus's daughter, also brings a stunning performance, torn between looking after her father to keep him both happy and safe, whilst also dealing with her own grief over the loss of her mother. She is struggling to decide if she should keep Angus in a care home or to make him happy and keep him at home. Graham Greene also shows how stillness and silence can be just as powerful as any monologue, as he plays the slow and mute Len with some incredible acting.
Everyone in this production clearly had the same vision, as there is no aspect that is not part of the bigger idea and the themes of love, family, and dreams. The stunning cinematography by Scott McClellan brings a brilliant calmness to the film, with shots of the stars and sky being a constant and beautiful reminder of Angus's dream. These moments also capture the brilliant ideas of the film without epic and clichéd sweeping shots of space.
ASTRONAUT reminds us that we must always have dreams, no matter what age you are or who you are, and that you must try everything you can to achieve those dreams. ASTRONAUT is a film that will make you reach for the stars and stick with you; always motivating and inspiring you.