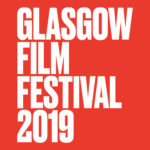 Based on a collection of short stories written about the Mexican debt crisis in 1982, writer-director Alejandra Márquez Abella's film tells the story of the fall out amongst wealthy socialites. Impeccably made and superbly acted, the entire package is absorbing if perhaps lacking in satirical edge.
Sofía (Ilse Salas) finds herself trying to keep up appearances as her husband's business concerns slowly spiral into oblivion. In addition to this, she also competes with a younger entrant to her social sphere, Ana Paula (Paulina Gaitan), in passive aggressive ways whilst the gilding flakes away from their existence in Mexico's upper classes.
The film is precisely and impeccably costumed and staged. Abella's script and camera whisk us from one social event to another – parties, dinners, tennis matches – as we are placed right into the centre of the cosseted existence of Sofia and the wives she has uneasily made friends with. The particular and glossy nature of these scenes has more than a hint of Pedro Almódovar.
The music used to signify this rising crisis in the personal affairs has a very unique feel to it. A percussive hand clapping is used, highlighting when Sofía seems to realise her situation and the scales fall from her eyes. It's a shot of adrenaline to a script that is perhaps a little pondersome.
As the financial situation of Sofía and her family becomes more urgent, the wheels gradually come off the carefully manicured behaviour. The tennis matches are a bit more aggressive and her comments to Ana Paula a bit more barbed. Ilse Salas is a magnetic presence as Sofía, commanding attention on the screen.
As superbly appointed as the film is, and as good as Salas is in it, the film feels like it has lost some satirical edge. It does make up for this, however, with a more contemporary angle highlighting how disempowering this situation is for the wives of the men caught up in it, like Sofía. As she quizzes her husband at the outset, Sofía is framed far below Fernando atop the stairs (Flavio Medina), looking up – a mere observer shut out by those on high, reduced to helplessly gossiping round a country club table.
Sympathy is perhaps in short supply, but it's something that doesn't require cultural context of Mexican class structures. It's not enough to make the film's story a cutting one, but it does sharpen an edge that feels slightly dulled.