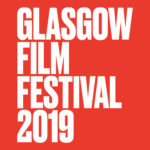 In 1900, the three lighthouse keepers of the Flannan Isles Lighthouse in the Outer Hebrides went missing without explanation. The only clues were some odd observations by the relief crew and an upturned kitchen chair, setting the stage for all sorts of speculation about the men's fates. An atmospheric and tense film, directed by The Killing and Taboo alumnus Kristoffer Nyholm, and written by Joe Bone and Celyn Jones, THE VANISHING is a lean, taut thriller that manages to put some entertaining meat on the bones of this setup.
The three lighthouse keepers come in varying forms: the veteran Thomas Marshall (Peter Mullan), burly family man James Ducat (Gerard Butler), and young rookie Donald McArthur (Connor Swindells). Sent out on a 6-week stint, the older men go about teasing the younger man as they show him the ropes. Nothing untoward has happened at this point, but the cool blue colouring on the island and the foreboding score make it perfectly clear that will not last. When the men find a trunk of gold bullion washed up on the shore, plans develop to take the haul for themselves, violence escalates, and cooler minds struggle to prevail.
As good as Nyholm's ability is to set an atmosphere visually, a crucial part of this film's objectives, the setup is such that it – confined to one location with three men – much is still left to the lead actors and their lines. Fortunately, the cast and acting standard is absurdly high. Peter Mullan is a magnetic screen presence, and comes with a certain amount of gravely gravitas (or 'graveltas', if you will) that helps imbue Thomas with a purposefulness and certainty in himself that is only undermined by his regret and pain of losing his family. None of this is seen in the film, but with Mullan's performance and the climax of a confessional-type scene near the film's end we can feel it.
Gerard Butler is also superb as the unravelling James, and probably hasn't been better on screen in recent memory. His guilt is as much expressed through physical acting as emoting – hunching and shuffling where once he stood tall and strode. Connor Swindells also makes an excellent debut, a believable immaturity in his interactions with Butler in particular.
As the situation descends, some very clear parallels can be drawn between THE VANISHING and SHALLOW GRAVE. An unexpected bounty brings a group's decisions crashing back upon them like the waves on the island, testing the group's resolve and coherence. The setting, however, gives an extra element of isolation and claustrophobia compared to Danny Boyle's debut. The period setting also dictates that how they deal with all this is bound up in their ability to 'handle' things in the name of their head-of-family status and masculinity. They represent the three stages of this phase of old-school family role: failed past (Thomas/Mullan), striving present (James/Butler), and hopeful future (Swindells/Donald). This symbolism and their relative trajectories in the story emphasise how the group's decisions have come back to haunt them. A couple of things get left behind; Donald's 'bastard' background is not fully probed as to what this brings to the character, and we don't get much of chance to develop Thomas's extra knowledge of discovering the gold first. However, it can be argued that to weave much more in here would be at the expense of the efficient and tight film we end up with.
Nyholm isn't as visually inventive as Danny Boyle in SHALLOW GRAVE, but he does a wonderful job of creating suspense to wrap around this framework. The initial confrontation is fantastically shot to deliver an effective jump even though events are pretty well-telegraphed. Shots of the pitch black island, and the suspicious rustling of the grass, mean even in idle moments you never really feel fully at ease.
THE VANISHING is an effective thriller, featuring well-pitched performances from the leads, an appropriately lean script, and probably the first ever instance of Chekhov's Crab Rope.