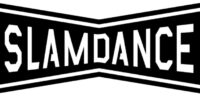 Heather Young's intimate depiction of humanity cradles the fragility of existentialist narration, without succumbing to the consequentialist suppositions that cinematic realism lends itself to. Young's MURMUR explores the brutality of addiction and loneliness through Ponsoldt's mirror of desolation; with a more reflexive portrait of psychological pain. MURMUR encapsulates Ponsoldt's SMASHED but without the tone of optimism, and the palette of integration.
We follow Donna in a documentary-style storyboard as she is forced to battle her alcoholism after a DWI; she enters into a rehabilitation program and works her community service in an animal shelter. It becomes clear from Young's direction that Donna lives in isolation; Donna's interactions are lost in the background, and the majority of the film unravels within Donna's home – where she lives alone. Throughout the film Donna searches for love and connection, chasing after her daughter who has abandoned her, and taking in an old sick dog called Charlie who is scheduled to be euthanised, along with an array of animals she attempts to rehome but without the facilities available to care for them.
The process of filmmaking at its core negates in many ways the existence of realism; it moulds life down to scope: with amplification of elements according to bias connotations, built to replicate the edges of the human condition, without a lens capable of penetrating it. In many ways, it seems that Young has managed to achieve purity in her character study, from her own realisation of the limitations of the medium. Within MURMUR, Young refuses to impose a dialogue of critique, enlightenment, or any in-depth analysis of Donna and her situation; and just like Donna, Young acknowledges the failings of language in our understanding of our own changing positions within the universe. Throughout Young's subtlety, she mesmerisingly composes a quiet opera of displacement; with an existential crisis that resonates through the emotive silence that lies within the centre of the film.
Shan MacDonald's performance as Donna illuminates a profound human connection to the realities of alcoholism, but more so to the obstacles that obstruct our desire to change. MacDonald embodies the script in a deeply naturalistic projection of Donna's internal turmoil, at times the lines between feature film and documentary become blurred within the format; and while Donna may be a fictional character her journey possesses the fidelity of the search for companionship. The performance of MacDonald illustrates the core assemblage of Young's screenplay; the authenticity of Donna's detachment reinforces Young's minimalism throughout the cinematography and script: starkly establishing the claustrophobic nature of routine.
Heather Young's MURMUR retains its composure through the erratic nature of existential discourse; maintaining a foundation of anthropological uncertainty, rather than socio-philosophical assumption. While Young's writing stays comfortably in its linearity, refusing the delve into the dark corners its premise suggests, Young's keyhole-image radiates a compassionate and distinct account of despondency.