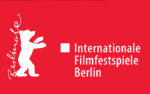 Quaint and charming, MY SALINGER YEAR (directed by Philippe Falardeau) is a fitting and enjoyable opening to the 70th Berlinale. Set in New York in 1995, the story takes us through Joanna's (Margaret Qualley) time at a literary agency after fleeing her academic pursuits at Berkeley.
With an air of innocence and ambition, Joanna winds up in an assistant role where her duties include assisting one of their main clients: J.D. Salinger. They include conducting replies to fan letters on his behalf, which assert that Salinger wishes to have no correspondence with his readers, and they should accept what has been his default reply since the 1960s. Sweeping regularly through the office in only the most elegant and chic way possible, Joanna's boss Margaret, elegantly played by Sigourney Weaver, carries an air of integrity that one wouldn't dare mess with her. Having worked her way up through the ranks, and with an amusing aversion to new technology; all fully respect Margaret's command. The clockwork framing of her time there can feel stagnant; with tendrils of rebellion and drama almost fleeting and obsolete. But to its credit, the film reflects the mundanity one may presume the literary world escapes.
While the pacing is a slow burn, it draws the viewer into the story's gentle flame as the film progresses through Joanna's time at the agency. You become immersed in her personal and professional life, one which becomes endearingly relatable as her confident exterior gives way to her vulnerabilities. Assessing which lines one chooses to cross is depicted both through the narrative, but also the emotive patterns of life. Her story brings to light an interesting contemplation: how far do we assert our morals and take risks, as opposed to toeing the line to ensure the smooth gliding up the ranks?
Suppressing her dream as a writer to fulfil her initial escape to New York, it permits her entry into a world which forces her to rein in her creativity. Nevertheless, there are secret calls with Salinger, where he encourages her to write every day despite the boredom she faces in the office. As a result, there are determined moments of Joanna trying to prove her worth and capability to shine. Salinger remains an enigma throughout the film, his silhouette flittering through the leaves of his garden trees as peacocks parade around, eloquently reflecting his existence as an author.
There is a tinted rose antique filter in the film's aesthetic design and cinematography, where Joanna's neat collared dresses and the way Margaret's jacket rests upon her shoulders nudge the viewer into this era of New York fashion ever so casually and gently. Joanna indulges in the small pleasures we all adore when permitted, such as choosing dessert in the Waldorf or taking time for yourself amidst the chaos of work and personal pressures.
MY SALINGER YEAR is a prominent reminder of the tentative nature of first opportunities in the big cities, how finite moments can be, and when to assert ourselves to chase aspirations. While the stakes never feel particularly dire, a part of you continues to support the small humanist rebellions Joanna makes during her tenure at the agency. The film captures the tense expectations of the literary world. It is refined, possessing a delightful score, warming characters and the hope that aspirations are attainable. It reminds us the ambitious nature of youth should not be scoffed at so quickly.
MY SALINGER YEAR opened the 70th Berlinale.