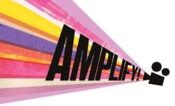 The bond between a mother and her missing son is pushed to extremes as she descends into the treacherous underbelly of a city spiralling out of control. PARI is the feature debut of writer/director Siamak Etemadi and is screening as part of the Amplify! Film Festival. 
Clambering along the rocky hillside high above the city of Athens, Pari (Melika Foroutan) stands before an expansive urban landscape, taking in the full measure of the daunting task she has set herself. Overlooking a world of debauchery of shocking violence, Etemadi wonderfully conveys this mother's resilience as she delves headfirst into a world unlike anything she has ever known. Visiting Athens with her older husband, Farrokh (Shahbaz Noshir), to find their son has abandoned his studies and disappeared without a trace, Pari discovers a new side of herself that contradicts her devout Muslim lifestyle.
Rather than lure in audiences with glamorous tourist locations, Etemadi reveals a completely different side of the city in a display of heaven and hell intertwined to support the dual personas present within this family's frayed relationship. The opening images see their plane penetrate the clouds, cutting through a celestial mist to arrive in sterile airport surroundings with no reassuring welcome from their son. Stranded in an unfamiliar country, panic mounts as they remain in a purgatorial state. Photographed with a bleached aesthetic, there is no warmth or beauty to be found as Pari and Farrokh desperately search the city. Graffiti lines the walls of the university, while the eerily quiet streets early in the film foreshadow the danger to come. The disconcerting atmosphere of being forced to adapt to alien surroundings is wonderfully realised, with direction that transforms the city into a nightmarish state with demonic red lighting and a rotating camera. One particularly striking shot has the camera float through a darkly lit street, tilting from side to side to give the POV of a drunken figure staggering in the night, revelling in debauchery.
Foroutan is a compelling lead, possessing an effortlessly natural quality and able to convey Pari's conflicting emotions even during stretches where dialogue is sparse. Her performance enhances the idea that Pari is more openminded than her husband, never judging the strange mix of people she meets during her search. Farrokh is stricter, and initially appears uncaring, only to develop into a sympathetic character. His feeling of inferiority is mistaken for coldness, believing Pari views him as a consolation prize in place of the real love she feels for her son. There is only brief reference to how they met but it effectively contextualises his frustrations with Pari, who begins to realise the own distance she unwittingly put between them. However, this is her film and she remains the driving force behind the search. She speaks only minimal English and her husband knows none, making communication with the city residents an even greater struggle. Pari exudes determination while Farrokh remains downtrodden. They are believable as a couple who remain together out of protection and some semblance of love but their mission forces them to re-evaluate the choices they have made and how they may have led to this moment.
The loss of their son both threatens to tear the couple apart, while also revealing an intimate truth that bonds them together. Both physically and mentally, Farrokh struggles to follow the same path as his wife. Discovering a clue among their son's belongings which lead them to an anarchist group, it is not long before they are separated during a city riot. Armed police storm the streets with tear gas; the city's youth revolt against their elders, barricading themselves as explosions erupt and fire spreads throughout the street. Rescued by Zoe (Sofia Kokkali), a young anarchist, Pari is quick to join her in a scramble across rooftops to a grunge rave. Pari reveals her name means 'angel' and Zoe introduces the idea that angels and demons are one in the same. This notion extends from the central couple's flaws to that of the strangers Pari encounters – a series of ambiguous characters, some kind souls confined to precarious lives in brothels and running from the law.
However, there are a few conveniences in the plot, with occasionally heavy-handed imagery distracting from the otherwise alluring visuals. The narrative also overstays its welcome by ten minutes, stretching believability by the time Pari finds herself at the Athens harbour and boarding a merchant ship. Despite these issues, the film remains a fascinating character study about finding freedom in the dark. Do not expect a full resolution, as there are some questions that can never be satisfactorily answered. Merely embarking on the journey can reveal deeper truths beyond those which were first sought. The further apart Pari is from her rebellious son, the closer to him she really becomes.