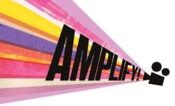 In this meditative collage of the Outer Hebrides, director Joshua Bonnetta contemplates the past and present of the islands off mainland Scotland.
Once part of a thriving maritime community, the Hebrides have been somewhat abandoned by its younger generation and invaded by the English. Gaelic, once a first language for many families living on these weather-beaten islands, has seen a decline with generations of Hebrideans watching the language slowly disappear.
A film worthy of the big screen, Bonnetta offers us a reflective insight into life on the islands through 16mm long takes, set against a collection of stories by residents. In this combination of folktales, singing and enduring landscapes, THE TWO SIGHTS explores this challenge to preserve and protect a sense of place and a history long entrenched into the cliffs.
The sound of waves, the almost deafening trill of starlings and the faint call of cuckoos make up the soundtrack to this ode to the islands. Part folklore, part nature-scape as the Hebrides echo with the tales and ghosts of their past. Tales of premonitions, two sights (sight by eye, sight by ear) and "the thin place" (a term attributed to the Hebrides, meaning little distinction between heaven and earth) add to this ethereal landscape that Bonnetta celebrates.
A film perfect for the festival circuit, and a wonderful dose of escapism at a time when it's most needed, this slow rolling, deliberate and thought-provoking journey into the belly of the Hebrides almost mirrors the isolation of the world in 2020. But there's still a sense of optimism running through The Two Sights, much like the low fog in amongst the whistle of oyster catchers and the screech of gulls.
More than anything, THE TWO SIGHTS is a call for preservation, a celebration but an underlying apprehension of traditions being lost; however, there is hope on these squally Gaelic rocks.; as tourism increases (albeit not right now) and as more people are realising the importance of keeping the language alive, there's a chance that the Hebrides and the ghosts and echos along their shores will remain, to be passed on to new generations.