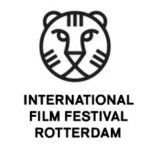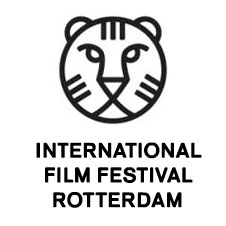 Every night is the same story: find a man looking for an easy target, let him tell you about himself, and then make him a target instead. BLACK MEDUSA feels a strong companion to PROMISING YOUNG WOMAN, but ismaël and Youssef Chebbi's film is less concerned with teaching men a lesson than Nada (Nour Hajri) leading them to increasingly violent ends. Some avenging angels do not want the lesson to see the morning.
Styled as "a tale in nine nights," the film morphs genres as it uses the geography of Tunis to contrast Nada's diurnal and nocturnal existences. Nada is at times a film noir femme fatale, at others a lurid serial killer in something out of giallo cinema. Violence and sex sit on a blurred spectrum; many close-ups of Nada's face during her murders and the rhythms of bludgeons and stabs could be mistaken for lovemaking, were her all-too-human reactions to blood dead not giveaways at the end. The outbursts and aftermaths are sudden, and the acts are protracted.
Tunis is a striking backdrop for the events. Nada's monotonous day life is shown alongside soulless office buildings and an unforgiving capitalist existence, and at night a wilder, more celebratory mood takes over. The black and white photography enhances this world's shadows and ambiguity and the ambiguity of Nada's vigilante actions.
While there is a deliberate mythic edge to the tale, enforced by Nada's own metatheatrical awareness of the Medusa symbolism and the introduction of a mythic weapon, BLACK MEDUSA grapples with how people and identities are absorbed or dissolved in trauma, violence, and the vulnerability of love. What is owed to our saviours and those we save, and how do we reckon with taking fate in our hands?
Nada can be seen as the face of many, but Hajri's performance and the directorial duo's script ensure she remains human, as prone to error and injury as her victims. This fallibility ups the stakes as the film veers course and raises new questions. Not all can be answered, but had it tried to offer a verdict it may not leave such a mark.