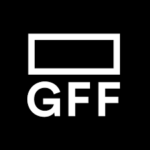 Terence Davies' latest film, BENEDICTION, is a biopic of the poet, Siegfried Sassoon, charting his life as a gay man in the 1920s traumatised by the horrors of the First World War. Despite some narrative unevenness and an exquisitely mannered style that some will find hard to stomach, BENEDICTION is an interesting film that wrestles gamely with the idea of how to depict the effervescence of poetry on film.
BENEDICTION starts as if falling into a dream. There's a succession of seemingly disconnected vignettes overlaid with a voiceover reading Sassoon's war poetry. We see the poet as a young man (played by Jack Lowden) sent back to England from the Somme due to trench fever. We see black and white stills of lonely battlefields and dead soldiers in trenches across Europe. We see Sassoon as an older man (played by Peter Capaldi) lost and turning to Catholicism to provide some stability at the end of his life. It's an interesting approach to depicting the diffuse abstraction of poetry by combining poetic narration and a dream-like profusion of scenes.
"Lowden looks like a mix between Simon Pegg and Michael Fassbender and is able to bring the qualities of both actors to his performance"
The film soon falls into a narrative rhythm and follows Sassoon's career as a soldier and poet from a military hospital in Edinburgh to the parlours of London. Along the way, he meets other literary figures of the time including Wilfred Owen (Matthew Tennyson) and Robbie Ross (Simon Russell Beale) as well as Sassoon's succession of young lovers including Ivor Novello (Jeremy Irvine) and Stephen Tennant (Calam Lynch).
Sassoon saunters from engagement to engagement in a succession of scenes where characters trade acerbic and Wildean one-liners back and forth. Simon Russell Beale stands out as the delightfully bitchy Robbie Ross while Jeremy Irvine's Novello has a shocking streak of actual cruelty wrapped in the manners of a musical theatre actor. These scenes of endless mordant witticisms are fun once you're dialled into them but the privilege and upper-class excess on display will not be for everyone.
Throughout his early life, Sassoon is played by Jack Lowden who delivers an incredible central performance. Lowden looks like a mix between Simon Pegg and Michael Fassbender and is able to bring the qualities of both actors to his performance with the intensity of Fassbender alongside the gentle humour of Pegg. His performance is so strong that it's almost a disappointment when the film flashes to Sassoon's later life when Peter Capaldi takes over and delivers a solid if unmemorable performance as a Sassoon who knows all too well that his best years are behind him.
The defining relationship of Sassoon's life proves to be with young aristocrat and dilettante, Stephen Tennant, who comes back to Sassoon later in life (played by Anton Lesser) to ask for forgiveness. However the script fails to adequately depict the early stages of this relationship, instead spending more time with Ivor Novello and Glen Byam Shaw (Tom Blyth). Tennant's prominence in Sassoon's later life comes as a surprise given how slim his early scenes are and how insignificant he seems as a figure in young Sassoon's life. We're told rather than shown how significant this relationship is to Sassoon and that's a shame for a script that otherwise works very well.