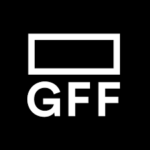 THE GRAVEDIGGER'S WIFE is a film built on expression. The film's tragic story is told largely not through dialogue but through the facial expressions, body language, and actions of its characters. The story may be slight and may be slow but it's well told and brings to life a profound portrait of life in Djibouti.
In one of the first scenes, Guled (Omar Abdi) and his colleagues wait outside a hospital hoping that an ambulance will arrive with someone dead-on-arrival. Guled makes his living from the deaths of others by digging graves and performing occasional odd jobs and manual labour. The kind of desperation of waiting for a corpse to bury defines Guled's life: his wife Nasra (Yasmin Warsame) has a kidney infection; his son Mahad (Kadar Abdoul-Aziz Ibrahim) is skipping school. When he reaches a peak of desperation, Guled sets out on a journey from Djibouti City back to his family's village to ask for help.
Despite the film's title, Guled is the focus of much of THE GRAVEDIGGER'S WIFE and Omar Abdi gives a subtle but expressive performance. Abdi has an immediately striking face, standing out from his friends and colleagues around Djibouti. Abdi fills Guled's face with feelings at all times portraying the loss, struggle, and occasional joys of Guled's life. It's a sensitive and empathetic performance that forms the emotional core of the film with few words and small, understated actions.
THE GRAVEDIGGER'S WIFE is appearing at the Glasgow Film Festival after winning Best Film at the African Movie Academy Awards in 2021 and, though Scotland may seem very different from Djibouti, there's a strong sense of universality in Khadar Ayderus Ahmed's film. Guled wants a better life for his family, for his wife and for his son. He has pride in his work and his self-sufficiency. Although he lives off the deaths of others, he works hard to be a good person.
The film takes a while to get into its central narrative and spends time slowly introducing its characters and their environment. But if you can dial in to the slow expressionistic focus of the film, it's rewarding to see a simple story told elegantly and taking advantage of the expressive and visual potentials of cinema.