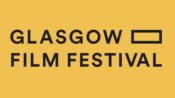 Tereza Nvotová's second feature NIGHTSIREN (SVETLONOC) uses the genre trappings of folk horror to explore patriarchy and sexual norms for women. The dreamy expressionistic quality of the film lends itself to its dark tale of witches in misty forests.
Šarlota (Natália Germáni) returns home to the Slovakian mountain village where she grew up after being summoned by the mayor for inheritance proceedings. She went missing as a child following a tragedy involving her younger sister, and the villagers now treat her with suspicion, having assumed she was long dead. Her mother's knowledge of nature and her life on the outskirts of the community marked her as a witch, and the villagers now pass this suspicion on to Šarlota. Šarlota settles in to wait for her mother's inheritance and befriends and young woman, Mira (Eva Mores), as the village unravels under its paranoia.
NIGHTSIREN is a film with seven chapters and all the folkloric resonance that the number seven implies. Folk traditions and symbolism suffuse the entire film, not just in the villager's suspicions about witches but in customs like the day when men are allowed to pour water over the women and throw them in the river. As in most folk horror, the supernatural buried just beneath the landscape starts to seep into everyday life: from naked women glimpsed in the woods at night to a live frog found inside the belly of a freshly slaughtered goose. The influx of horror elements and the cinematography of the lush European forest are similar to David Bruckner's film THE RITUAL.
But where THE RITUAL dealt with manhood and toxic masculinity, NIGHTSIREN centres womanhood with women driving the narrative both positively and negatively. Is Šarlota a witch or an educated, sexually-liberated woman? The film is frank in discussing sexual norms in conservative regions of Eastern Europe; it gets into miscarriage, women "inviting" sexual assault, and the desire for children as a supposedly defining quality of womanhood. As so often, witches represent sexual liberation, queerness, and lesbianism, all of which the people of the village view as supernatural evils.
NIGHTSIREN's narrative and themes are familiar, but it benefits from a dreamy expressionism in cinematography and editing. In one striking scene, Šarlota runs through red-tinged woods into an animalistic orgy of men and women covered in luminescent paint. It feels unreal and strange. The film seems like a bizarre nightmare, even if it will gradually be forgotten upon waking.