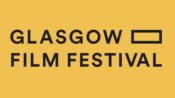 With OTHER PEOPLE'S CHILDREN (LES ENFANTS DES AUTRES), Rebecca Zlotowski crafts a wonderfully mature romantic comedy-drama that tackles adult themes with grace and boldly positions itself in the canon of modern romance films.
Rachel (Virginie Efira) is a woman in her forties who fills her life with hobbies, music, dating, family, and teaching work. When she starts dating Ali (Roschdy Zen) and meets his little girl Leila (Callie Ferreira-Goncalves) from a previous relationship, she starts to see the family they could be together and wants a biological child of her own. However, her gynaecologist (played by well-known director Frederick Wiseman) tells her that menopause is approaching. She starts to panic whenever she feels hot. Rachel must navigate her desire for a child with her developing relationship with Ali and his daughter.
OTHER PEOPLE'S CHILDREN is a rare romantic comedy that straightforwardly deals with mature adult themes around sexuality, trying for a child, and adult relationships with other people's children. Efira carries a lot of narrative drama, just as women so often bear the burden when trying for a child: we see her small heartbreak when the blood of a late period appears in the shower; we see the complex envy when she learns her younger sister (Yamée Couture) is accidentally pregnant. Efira portrays the complicated character of a woman who doesn't want to be defined by having children but nonetheless desires to be part of that collective experience of women worldwide.
It helps that Efira and Zen have wonderful chemistry together, emotionally and sexually. There's an easy rapport between the two, like Juliette Binoche and Vincent Lindon in Claire Denis' BOTH SIDES OF THE BLADE, and it provides a strong core to the film's central relationships.
The other major relationship is Rachel's relationship with Leila. As Ali says, "It's not always easy, other people's children." The film treats this theme with maturity, examining both the joy of hanging out with other people's children and how intensely annoying children can be. Rachel is clearly hurt whenever Leila wants her mum, and Rachel simply won't do. Her quasi-parenthood also extends to her mentorship of a troubled teenager at her school who every other teacher wants to give up on.
Given the film's strength on its own merits, it's surprising when the final scene recontextualises the film in dialogue with another recent romantic comedy. The final scene ends with Georges Moustaki's French language version of Waters of March, the Art Garfunkel version of which ended the final scene of THE WORST PERSON IN THE WORLD. This choice places OTHER PEOPLE'S CHILDREN in dialogue with Joachim Trier's film and recontextualises it as a response. Where THE WORST PERSON IN THE WORL was a romantic comedy-drama for modern thirty-somethings, OTHER PEOPLE'S CHILDREN reads as a parallel romantic comedy-drama for modern forty-somethings. The thematic echoes across the two films become more apparent, and watching the two in a double screening would be fascinating.