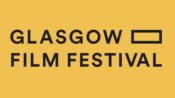 Nida Manzoor's POLITE SOCIETY closed Glasgow Film Festival 2023 on a high as one of the festival's strongest and most creative films. This modern Jane Austen story blends CROUCHING TIGER, HIDDEN DRAGON with SCOTT PILGRIM VS. THE WORLD and just a dash of GET OUT. Furthermore, it does so while being outstandingly funny throughout.
Ria (Priya Kansara) is an aspiring stuntwoman. When not practising kung fu at school, she films martial arts YouTube videos with the help of her sister, art-school dropout Lena (Ritu Arya), and idolises (real-life) stuntwoman Eunice Huthart. However, her life is thrown into chaos when Lena arranges to marry slimy ladies' man Salim (Akshay Khanna), pushed by his conniving mother Raheela (Nimra Bucha). Ria and her friends start plotting to drive Lena and Salim apart to restore things to how they should be.
Priya Kansara will rightly get a lot of praise for her leading role, but the terrific supporting cast makes the world of the film bright, vibrant, and fun. Ella Bruccoleri and Seraphina Beh are both amazing as Ria's best friends and partners in crime, proving a hilarious double act with great comic timing. Nimra Bucha is Disney-level villainous as Salim's controlling mother and queen bee of the British-Pakistani mothers' social circle.
There's a joy in POLITE SOCIETY's giddy blend of genres and styles. Wuxia films and the incredible wirework of films like CROUCHING TIGER, HIDDEN DRAGON inspire the many fight scenes. The whole film has the heightened effect and maximalist energy of an Edgar Wright film or the recent EVERYTHING EVERYWHERE ALL AT ONCE. There's also a satirical edge that brings to mind how GET OUT commented on social mores in a way that is fantastical but nonetheless cutting.
Nida Manzoor brings a knowledge of the tropes of heist and action blockbusters while playfully commenting on them: the gun kicked just out of reach, the use of chloroform to knock someone out instantly, and the constant chatter into hidden earpieces. They're all used effectively while also casting an ironic eye on them.
Underneath the dazzling costuming and elaborate kung fu fights, there's a commentary on the intensity of British-Pakistani mother-child relationships. For all the irony and maximalist extravagance, POLITE SOCIETY also speaks sincerely to how modern British-Pakistani women approach practices like arranged marriage and how the generational trauma of second-generation immigrants continues to filter down to their children.