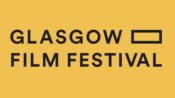 Quentin Dupieux's latest film SMOKING CAUSES COUGHING (FUMER FAIT TOUSSER) is an absurdist pastiche of superhero movies, and an utterly unique anthology film of weird short stories. There is no director doing anything close to the work that Dupieux is doing and it's amazing to see.
A boy looks down into a quarry where costumed superheroes are fighting a person-sized tortoise monster. They are Benzene (Gilles Lellouche), Methanol (Vincent Lacoste), Nicotine (Anaïs Demoustier), Mercury (Jean-Pascal Zadi), and Ammonia (Oulaya Amamra) and together they are… the Tobacco Force. Led remotely by Chief Didier (Alain Chabat), these heroes use the power of cigarettes to fight supervillains and keep the world safe (but they're also keen to explain that they are against the use of actual cigarettes and appreciate that it is confused messaging).
When Chief Didier detects worryingly low levels of cohesion in the team, he sends them away for a retreat in an underground bunker near a lake, where the group tell scary stories to one another. The stories are full of absurdist imagery in Dupieux's unique style: a fish concerned about water pollution; a liquified human's remains in a bucket; a helmet that traps you with your thoughts; a supermarket (complete with a cashier) inside a fridge. The film almost becomes a collection of absurdist short stories that Dupieux couldn't extend into feature films. Still, it never quite becomes a true anthology because it retains enough of the overarching narrative.
SMOKING CAUSES COUGHING – like DEERSKIN and RUBBER before it – has a very specific weird sensibility that defies categorisation. There's a similar weirdness in Jocelyn DeBoer and Dawn Luebbe's GREENER GRASS, Casper Kelly's Adult Swim shorts like TOO MANY COOKS, and Alan Resnick's surrealist short films. But Quentin Dupieux's work stands alone because there's an undercurrent of satirical structure in those films that are absent in Dupieux's work. His films contain more anarchic chaos and a specific B-movie aesthetic. Nicole Daddona and Adam Wilder's short SEXY FURBY is a close approximation, but nobody else is making films like Dupieux.
That said, there's a parodic edge to SMOKING CAUSES COUGHING's positioning as a superhero film. Despite the outward appearance of Power Rangers / Super Sentai aesthetics, the film features few superheroes and becomes a vehicle for whatever story Dupieux wanted to tell. It seems like a commentary on the overwhelming market saturation of superhero movies that parodies some tropes from AVENGERS: ENDGAME and other MCU movies but otherwise feels like Dupieux made a superhero movie as a way to point out how little else gets made these days.
SMOKING CAUSES COUGHING has thin characters, subplots that are never followed up on, and a main plot where the heroes' actions make no difference: none of that matters because the film is so wildly absurd and entertaining. The uniqueness of Dupieux's work makes it the rare superhero movie that absolutely has to be seen.