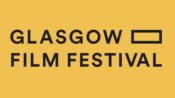 Carol Morley's TYPIST ARTIST PIRATE KING is a psychogeographic tour across England through the prism of an unappreciated artist suffering with mental illness. It's a strange road trip movie with the same odd register as Morley's previous films and a showcase for two very different performances.
TYPIST ARTIST PIRATE KING is based on the life of Audrey Amiss, a British artist whose work was only recognised after her death in 2013. She studied at the Royal Academy in London but suffered from mental illness and spent much of her life in psychiatric hospitals or otherwise under care. Morley discovered Amiss' work in the Wellcome Collection when working under a fellowship at the Wellcome Trust and subsequently used the extensive archive of artwork, notebooks, and letters to write the film.
Morley's film imagines a road trip where Audrey (Monica Dolan) and her carer Sandra (Kelly MacDonald) drive from London to Sunderland to show Audrey's artwork in an exhibition. Due to Sandra's phobias, the two eschew the motorway and take A and B roads for the long trip. As they journey north, they discover places and people from Audrey's past and gradually uncover what made Audrey into who she is. Throughout the film, we see flashes of real-life Audrey's artworks.
TYPIST ARTIST PIRATE KING rushes into the story and the world of the characters without giving the audience time to get on any solid ground. The dialogue and structure have the same off-kilter register as Morley's previous film, OUT OF BLUE, and it takes a while to tap into the weird frequency of it. This oddness also comes from using Audrey's actual notebooks and letters as sources of dialogue. It makes for an unsettling journey that works for the material while representing the unmoored nature of Audrey's life.
Monica Dolan is the stand-out performance as Audrey herself, bringing manic verbose energy to the role. Able to tap into Amiss' actual voice from her extensive archive, Dolan talks a lot: about religion, art, her persecution by enemies from her past, and her sister. She describes herself as "avant-garde and misunderstood", a perpetual victim let down by society and those around her. Audrey is intensely difficult to be around but no less charming for that.
Kelly MacDonald, by contrast, delivers a quiet performance anchoring the film with a sense of stability even as her character struggles with her own issues. She's a reluctant passenger on Audrey's journey who gradually comes to see the importance of Audrey's art and the tragedy of Audrey's life.
Like TÁR, TYPIST ARTIST PIRATE KING is a journey into its protagonist's mental state. It's an English road trip movie drawing on precursors like Michael Winterbottom's THE TRIP or the underappreciated BURN BURN BURN directed by Chanya Button, but this is an England without stability. Audrey's mental health bleeds into the world and changes the psychogeography of the film's England. Audrey and Sandra stumble through English history, from a Viking battleground to a group of Morris dancers in the street. The past and the present flow into one another, and complete strangers become enemies from the past as Audrey's buried enmities resurface. It all makes for an odd journey, but one that will stick with you for a long time afterwards.