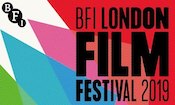 Ex-boxer Douglas 'Arm' Armstrong (Cosmo Jarvis) works as an enforcer for the fearsome, drug-dealing Devers family in a rural Irish town – smashing arms, legs, jaws and noses at the behest of young Dympna Devers (Barry Keoghan) and his uncles, in order to provide for his autistic son. The Devers require unquestioning loyalty, and there is no room for Douglas's other family, or hesitation over going beyond simply breaking bones, in their plans for him.
Another stellar example of the strength of Irish cinema, CALM WITH HORSES is a meditation on violent men. 'Arm' knows only violence, it's what he does best, and the Devers offer him a way to survive and care for his family in his 'retirement' after he is ousted from a promising boxing career when an opponent dies in the ring. Ultimately good-natured strongmen (especially boxers) forced by circumstance into criminality is a well-established trope in cinema, from ON THE WATERFRONT to ROCKY. Why do these 'good' men do what they do? Can they really be 'good' when their actions are so horrific and damaging? It's hard to say whether the film adds a great deal more to this conversation than has already been said, but it is an excellent illustration of one of cinema's niche little sub-genres nonetheless.
One of the most interesting and nuanced aspects of CALM WITH HORSES is Douglas's relationship with Dympna. It is strongly hinted that Douglas had a very similar childhood to his son Jack, and his manner, lack of awareness and ability to be easily led suggests that in a modern world he may well have been diagnosed with some form of autism as a child himself. The young drug dealer clearly takes advantage of this, shamelessly driving a wedge between 'Arm' and the mother of his child and plying him with drink and drugs to bend him to his will. But Dympna seems to genuinely care for 'Arm', more than once siding with him over his uncles and showing genuine kindness at times. An abhorrently abusive relationship, for sure, but it would have been so easy for director Nick Rowland and writer Joseph Murtagh to have portrayed his criminal facilitator as solely a villain, rather than the scared, lonely young man we see, so desperate to prove himself to his intimidating uncles.
Set and sublimely shot on the rugged, barren, beautiful Irish coast, the film is flawlessly well put together. The cast is impeccable – Cosmo Jarvis and Barry Keoghan in particular. Also worth mentioning are Niamh Altar as Ursula – Douglas' long-suffering ex and Jack's mother, desperate to escape their small-town – as well as a terrifying turn from Ned Dennehy as the psychotic 'Uncle Paudi'. Everywhere you look in the film there is quality – acting, writing, directing, cinematography and on and on – there is no weak link here.
CALM WITH HORSES is a story that has certainly been told, but is a worthy addition to what has come before it, updated with nuanced characters and relationships, a new location, wonderfully captured, and perfectly crafted filmmaking.