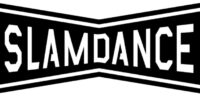 A documentary, however well-intentioned, often struggles to displace all bias from the narrative. This is not a fault or a critique of a director. Most stories need a point of view and with that point of view comes a set of morals and beliefs that angle the focus. For a documentary – or any film for that matter – to expel bias, there must be a highly nuanced approach that allows all views, in equal measure, in one space. Hasan Oswald's HIGHER LOVE achieves just that.
HIGHER LOVE follows a troubled drug addict (Nani), her partner (Daryl) and her 'drug family' through all aspects of trauma, addiction, recovery and relapse. Oswald's documentarian method was non-intrusive and feels almost like a home movie. He gives each subject their own time and views them all sympathetically, no good guy vs bad guy, no right and wrong. Perhaps the best example of his technique is his introduction and telling of Nani's story.
The audience is introduced to Nani whilst she is intoxicated. She is speaking to the camera and singing, candidly talking about how she knows her life would be better if she wasn't addicted to drugs and admitting that she feels responsible that her partner's life has gotten harder because of her. She clearly feels guilt and Oswald lingers long enough to show there is a lot of pain in Nani and that her addiction is her way of easing that pain. This sensitive yet casual conversation is then jilted as Nani discusses how she didn't know she had fallen pregnant and thought there was something wrong with her. The camera angle changes and the audience can see the beginning of her baby bump. The jarring nature of drugs and a pregnant woman is shocking but through Oswald's careful gaze, these haunting scenes avoid any judgment and instead become a cry for help.
HIGHER LOVE is a hauntingly heartbreaking film and reveals that Nani is just a drop in a very large ocean of people left behind in a system and a world that sees everything in black and white. Oswald's dedication to these people and their lives is intrinsic in every camera angle and scene. He produces humanity in his filmmaking that seems transformative for the documentary film genre. He strips away the idea of an outsider looking in, of entertainment, of bias and of linear narrative. He instead presents a web of lives that don't fit together but somehow often do. He highlights the ugliness of the world with sobering humanity which allows the subjects' stories to be told instead of directed.