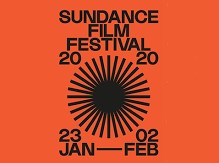 THIS IS NOT A BURIAL, IT'S A RESURRECTION is a gentle study of a community with what feels like a death sentence, seen through the eyes of a woman who feels intrinsically linked to her home. There are strong ecclesiastical tones to Lemohang Jeremiah Mosese's film which give it a melancholic beauty through which to ponder the intersections of identity, being alive, and community.
The film primarily follows Mary Twala Mongo as Mantoa, an elderly Lesotho woman mourning the death of her son. The community in which he is laid to rest, along with her ancestors and – she hopes – herself, is soon to be flooded in the process of constructing a new dam within Lesotho's mountainous landscape.
In the early stages of the film, there is a strong attempt to evoke the concept of spiritual devotion by positioning Mantoa in a Madonna-like context. After an extended description of the community, we are introduced to her clothed in Marian blue, grieving for her son. As she then seeks to honour her home and prevent its disappearance, she takes on the earthier iconography of reds and browns. The look of the film underpinning this is frequently beautiful: the silhouette of Mantoa against the lightning storms evoking her isolation and turmoil; the softly-lit huddling of the community around the local priest writing a letter to the authorities.
Mosese's film is one that wouldn't necessarily strike you – being a slow-burning mood piece examining mortality – for repeat viewing, but the level of poetry found in the script would certainly benefit from it. As momentous as the oncoming events are for the inhabitants of the film's village, the import of them is communicated clearly in lines that frequently reference and evoke devotional and spiritual iconography beyond the visual of film.
THIS IS NOT A BURIAL, IT'S A RESURRECTION is itself devoted to how the idea of a home plays into our own perceptions of mortality and life after death. The use of both cinematic framing and religious undercurrents create a film that, although mournful, is also connected to how we live on.