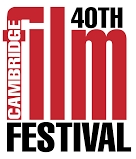 In ATABAI, Niki Karimi elicits a performance of deep sorrow and humanity from Hadi Hejazifar. Amongst some beautiful imagery of northwest Iran – which evokes Nuri Bilge Ceylan's eye for the landscapes of neighbouring Turkey – the lingering trauma of the characters' pasts and presents paints a compelling picture of their reluctance to form connections and the damage wrought by those traumas.
Hadi Hejazifar, who wrote the script, leads as Kazem (mostly known as 'Atabai' as a sign of respect for what he has done for the community). He is an architect returning from a trip to Tehran, driving back with his nephew Aydin. He is enraged to learn his brother-in-law Parviz has sold their orchard: the site of his sister Farokhlaga's horrific suicide. His burning hatred of Parviz, whom he blames for her death, has rendered Kazem emotionally shut off, having never fully recovered from his sister's death.
From the very beginning, Karimi's shot choices are a beautiful series of images. To invoke Ceylan as a possible comparison may seem bold, but the images captured with cinematographer Saman Lotfian are frequently stunning. The setting is transfixing, from the naturalistic gaze of light spilling out from a small house onto the dried, browned grass in the night to the more painterly image of Kazem curled up on his bed, with the same landscape visible through the windows and enveloping him. The location – and, more importantly, how it is shot – adds a lyricism that elevates the domestic drama to something more soulful.
"The location – and, more importantly, how it is shot – adds a lyricism that elevates the domestic drama to something more soulful."
Hadi Hejazifar fills these carefully shot scenes with a performance of sad anger and reluctance. Small touches that show how his emotions can rapidly overcome him are tremendously effective, and the best examples work in tandem with the film's technical elements. Transfixed by Sima, a woman with whom he will form a burgeoning connection, he walks into a branch, just as Hossein Alizadeh's music had begun to swell, and we jump-cut away from his point of view. The combination of elements conveys beautifully being fascinated by someone until reality rudely intrudes. His interaction with most other characters illustrates the difficulty in connecting emotionally after his sister's death. When he speaks of her, Hejazifar's world-weary face is engaging and yet sorrowful.
Not all of the film's script is quite as elegant, with segments with Yahya (Javad Ezati) – a former unconsummated romantic interest of Kazem's sister – seemingly resorting to both men explaining feelings to one another. Even then, given this is presented as a bottled-up history they are only now addressing, the explicitness works in context (and one of these segments, set in the shallow waters of a salty lake, looks mesmerising and almost alien). Still, it sits slightly at odds with the more subtle elements of the film (including a sparing voiceover from Hejazifar outlining many of Kazem's ruminations on the memory of his sister and thoughts on the people around him).
ATABAI has many other strands, including the ambition of younger generations and the nature and impact of arranged marriages, but always pivots around Kazem, with a performance from Hadi Hejazifar worthy of such focus. Kazem is told at one point that "sadness is good for poets" – ATABAI is full of sadness but has many skilled poets both in front of and behind the camera.