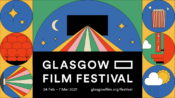 DREAMS ON FIRE follows a fledgling dancer as she builds a new life in Tokyo and grapples with the daunting challenge facing all unsupported creatives – overcoming self-doubt to pursue your passions.
DREAMS ON FIRE is an antidote to the typical 'dance movies' which have preceded it. It avoids the cliches of Hollywood dance films which spend their run-time building up to a single decisive competition or audition and reinforcing the stereotypes of the dance world: that it is rife with hostility, sabotage, and harsh competition. The film does not expressly extol and labour the virtues of 'following your dreams' as Hollywood dance films tend to, and it does not centre around the miraculous transformation of the central character through love or a sexual awakening. Nor does it brandish a contrived, youth-market friendly form of street dance as the most interesting, cutting edge dance form. Instead, DREAMS ON FIRE is nuanced and complex. It weaves together the various dance styles and subcultures mixing in Tokyo's overlapping dance scenes, as experienced through the slowly adapting and always surviving Yume (Bambi Naka).
This film does more than omit tiresome cliches. Through following Yume's experiences working at a hostess bar and her attempts to find work as a dancer without any claim to online fame, DREAMS ON FIRE picks apart gaze and exploitation in the social media age. This age is when we are expected to perform and exploit ourselves for the viewing pleasure and lucrative attention of fans and followers. The film considers the power imbalances inherent in navigating the modern working world as a young woman and the corrosive sexism, exploitation and narcissism they are expected to tolerate or actively participate in to achieve success.
DREAMS ON FIRE slips pleasingly between convincing realism and moments of touching and mesmerising surrealism, made possible by a masterful use of dance and theatrical staging. The film transports the audience to gritty, gaudy and glowing Tokyo and the cerebral underworlds, representing the resistance fronted by the many struggling creatives navigating a culture of rigid expectations, repression and endemic sexual exploitation. As a Canadian working in Japan's club, event and film scenes, DREAMS ON FIRE's director Phillipe McKie gives a unique outsider perspective on Japanese urban subculture. Watching DREAMS ON FIRE is to be granted a look into the fascinating and distinctly North-east Asian phenomena of hostess bars, idols, and super niche club and bar scenes catering to the most obscure desires.
Viewing DREAMS ON FIRE remotely amid the pandemic brings an unignorable fact even more sharply into focus: public cultural spaces are vital. This need is not because they are lucrative or deemed essential by the government, but because we enjoy and crave them – and flourish through them.
DREAMS ON FIRE is a film about graft, inspiration, camaraderie and the struggles of flourishing in the real world; in all its awful and wonderful surrealness.