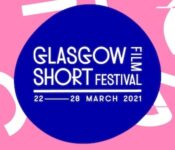 The Care to Express programme aims to look at the ways in which "art, passion and care work together to enrich our lives." The five films in the programme present a world of culture, environment and art during a turbulent year.
Music producer Patrick Cowley was instrumental in the San Francisco club scene's evolution, with his synthesised beats paving a way for new musicians in the 1970s. PATRICK director Luke Fowler produced this short during an artistic residency. The film's soundtrack hums with Cowley's rhythmic tones as the 16mm film explores the musician's once-local stomping ground of San Francisco. Fellow musician Maurice Tani provides insight into Patrick's music career, from gay porn soundtracks to club night classics until the AIDS epidemic, when Patrick became more reclusive and isolated due to illness. What is revealed about Patrick is his almost Steve Reich-esque method of building upon simple sounds towards a peak. It is a must for music and tech lovers, who will appreciate the lingering close-ups of synths and various studio equipment. Fowler offers audiences a peek into the life of a musical inventor and dreamer with beautiful San Francisco as the backdrop.
With a connected theme running throughout the Scottish Competition's third instalment, FOREST FLOOR fits perfectly into this programme. Director Robbie Synge's bite-sized film manages to spark substantial discussions surrounding nature therapy, art and accessibility to wild spaces. Robbie and Julie take a trip to a forest, an inventive approach required to allow them to sit with each other on the ground. There is a fluidity to their journey, which gains traction and becomes a celebration of movement at its culmination.
In a surreal and abstract turn, we're transported to a remote island in GREEN THOUGHTS, where a writer immerses herself in her surroundings and comes into contact with a young Japanese woman whose questions initiate a change in the narrative composition. William Hong-xiao Wei's debut focuses on loss and the past by discarding the narrative norms with each shot almost painted onto the screen like artwork, the long grass-like brushstrokes and an accompanying soundtrack of the surrounding wildlife mixed with the sounds of human connection.
With so many of this year's entries made entirely in lockdown, filmmakers have had to think outside the box, and Izzy Gibbs, the director of KEITH WATER, has done just that, celebrating a local stream near her home, she collected items from the surrounding area to put together this charming stop motion short accompanied by her father on guitar. People missing their usual quiet river spots will appreciate Gibb's wonderful take on nature, a heron catching fish and spring flowers coming into bloom. KEITH WATER offers audiences a chance to step outside of their front door through film and back into the natural world that so many have had to relinquish over the past year.
Welcome to Edinburgh's Pianodrome, the world's first 100-seat auditorium made entirely of pianos and the central location of Austen McCowan and Will Hewitt's film, HARMONIC SPECTRUM that follows Sean, who uses music as a way of untangling and navigating life with Autism Spectrum Disorder. Sean performs at the drome with fellow musician and drummer Anthony until lockdown comes into effect and Sean has to adapt to a new routine. Music allows Sean to express his inner dialogue and enables him to make sense of his feelings. The Care to Express programme's overarching theme is demonstrated perfectly in HARMONIC SPECTRUM; art, specifically music, is the catalyst for connecting and understanding emotions through a period of uncertainty and change.