httpvh://www.youtube.com/watch?v=QL5TffdOQ7g
Byron once claimed that the truth is stranger than fiction, and this certainly applies to the tale of a more recent poet in the documentary SEARCHING FOR SUGAR MAN. Although its attempts to play out as some sort of missing person drama perhaps sit at odds with its subject, the film is an engrossing yarn with a touch of visual flair from Malik Bendjelloul.
Although never popular in his home country, Detroiter Jesus 'Sugar Man' Rodriguez struck up a cult following in Apartheid-era South Africa – initially through bootlegged records. His songs struck a chord with the musically inclined youth, and supposedly inspired much of the anti-Apartheid feeling that lead to its subsequent collapse. Throughout the time his record Cold Fact was on the airwaves (with many tracks scratched off, for fear of the sentiment within) fans had swapped apocryphal tales of how he committed suicide on stage. Each person seems to have a different story, with gun to the head or self-immolation being the most common.
The film initially follows the attempts of record-store owner Stephen 'Sugar' Segerman and music journalist Craig Bartholomew Strydom, as they attempt to uncover more information about their favourite folk hero. As the search goes further, the audience themselves come to learn more about the man and his route to a superstar non-entity, a flesh and blood oxymoron.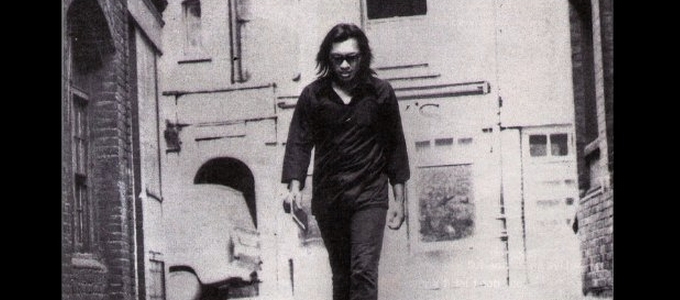 Constructed around the apparent 'hunt' for Rodriguez, you are drawn in with stories of how much Rodriguez's records and Dylan-esque impact meant to South Africans. Also touching is how those who unearthed him back in Michigan held his talent in such high esteem and were saddened and bemused by his slip into obscurity at home. Breaking up the story with the use of animated interludes, and creative intertitles woven into urban tracking shots through different seasons, the film has an appropriate episodic feel without sacrificing cinematic tone.
Although rather good, the film perhaps relies too heavily on the enigma of Rodriguez's supposed death in the initial stages – he didn't, in case you hadn't figured out the Guardian can't interview corpses.
Although rather good, the film perhaps relies too heavily on the enigma of Rodriguez's supposed death in the initial stages – he didn't, in case you hadn't figured out The Guardian can't interview corpses. Although the film conveys the aura surrounding his rise to popularity in South Africa (whilst curiously ignoring it elsewhere), it is also a slight crutch upon which it relies to build this missing person aspect. Although it does this, it forces the angle a bit too much – as if presenting his apparently terminal performance as the start of an episode of Jonathan Creek. In addition, a late swipe at piracy when the antagonist would seem to be the curiously defensive Clarence Avant, former executive of Motown Records (Rodriguez's old label via circuitous route of companies), seems at odds with the outlook of the film.
However, the relish with which we are told a story that would be nearly impossible in the day and age of social media, SoundCloud and various other self-promotional tools makes this an engrossing but humble musical fairytale. After the swathe in recent history of 3D concert films from bands and artists (who will be forgotten in 4 years, let alone 4 decades), with MARLEY and SEARCHING FOR SUGARMAN it seems 2012 is shaping up to be a good year for the musical documentary.