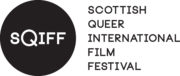 Speaking in his mid-70s, Glenn seems to have finally found his purpose. Still touring, and with his music reaching a whole new audience, his public image is as significant as his art. Shown taking part in an LGBTQ community discussion, he's respected as an elder. Someone who looks at least forty years his junior tells him that there aren't many people like him; namely, a trans man, engaging with the generations following him, living a contented life.
A documentary of two halves, KEYBOARD FANTASIES is launched off the back of a Japanese fan contacting Copeland in 2015 about his self-released 1986 album, Keyboard Fantasies. The album is a highly respected piece of electronic music, but until the fan got in touch looking to take any remaining copies off of Copeland's hands, it remained largely unheard. The audiophile began a dialogue with Copeland, with the musician sending him batches of thirty until all of them had been sent. After the fan sold those copies on, drawing awareness to an album he clearly held a reverence for, Copeland received ten offers from different record companies to re-release it and everything else he'd made.
While ultimately and more profoundly a documentary about Copeland himself and what he has come to represent for lots of people, KEYBOARD FANTASIES is a film with music through its bones. From his upbringing with classical music to his bewilderment over how to perform Keyboard Fantasies live, his musicianship is shown to be innate and versatile, crossing boundaries and pioneering the electronic genre. He's since come to relax onstage, but was once a shy performer, only ever acknowledging his audience to say thank you. That shyness is at odds with his conversational manner throughout the film. He's good company, addressing his interviewer as if everyone watching the film is invited into his house for a tea and some biscuits. Every other sentence ends with 'right?' which has a charming way of winning you over almost immediately.
The other half focuses in on his relationships, with the people around him and himself. He 'tried living as a lesbian' which he describes as disastrous, and it had its own social challenges. Studying at McGill University in Montreal, homosexuality was still illegal, and everyone was acting heteronormative. It was an isolating environment, and he came close to being put in a mental institution by his family; while his female friends were using mirrors to adjust their makeup, he was pulling poses that showed off his muscles.
While there was undoubtedly hardship, Copeland notes early on that he didn't experience some of the things so many in similar positions do. KEYBOARD FANTASIES isn't a film about struggle so much as it is about finding your place in life at your own pace. He came to publicly identify as trans once into his 50s, finding a partner in a long-term friend only after 'he knew who he was'. While there is still a long way to go, it's easy to forget how far acceptance has come in that time. Copeland himself is delighted that so many young people today don't bat an eyelid at people taking ownership of their gender identity, after seeing his family experience some pain and anguish.
A wonderful moment shows a young person thanking Copeland for his words of acceptance. They give him their appreciation and say that "we only ever hear how selfish we are." He muses that "they never hear how wonderful they are. Is this the purpose of my life? I'm supposed to support these young people and tell them how beautiful they are." He's shown to be a caring family member who looked after his mum for the last five years of her life. He's using music still to travel and sing as a way of communicating messages of love to people who deserve it. Music flows through him, showcased by a performance of Deep River, which director Posy Dixon allows us to attend in full. Dixon's portrait of Copeland is one of a kind soul, blessed with a talent that seems both refined and spiritual. It's an honour to spend time with him: his life seems to keep accumulating meaning as he keeps on ageing and keeps on touring.