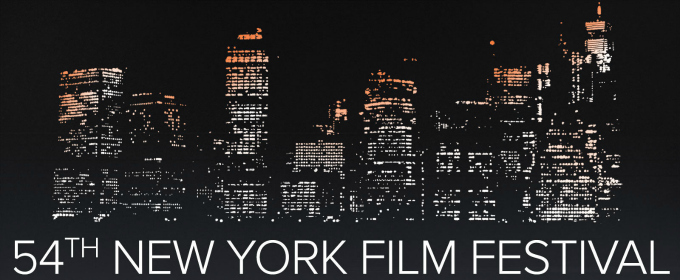 The 2016 New York Film Festival might be coming to a close on Sunday, October 16th, but there are still plenty of films to see and events to catch.
Isabelle Huppert x2 — Isabelle Huppert is arguably the world's finest film actress. This weekend she has two films screening at the NYFF and is scheduled to do Q&A's for both. The first film to screen is Mia Hansen-Love's domestic drama THINGS TO COME, in which Huppert plays a conflicted philosophy professor. The second is Paul Verhoeven's shocker ELLE, wherein she plays a rape victim, attempting to uncover the identity of her masked attacker. Both films screen on Friday, Saturday, and Sunday.
The Lost City of Z. (World Premiere) — James Gray's Amazon adventure epic, based on David Grann's bestseller, is the Closing Night Film of NYFF54. This will be Gray's second New York Film Festival appearance, following the selection of his drama The Immigrant (2013), which starred Marion Cotillard. It should be noted that distributors Amazon Studios and Bleecker Street will not release Gray's epic until the spring of 2017, so if you're really excited to see it, make sure you grab your festival tickets now! There are SIX scheduled screenings for Saturday, October 15th.
Revivals — Each year this section of the festival proves itself to be especially vital. Last year's highlights included restorations of Brian DePalma's BLOW OUT (1981) and the classic Filipino melodrama INSIANG (1976) by Lino Brocka. This year, a 2k restoration of Robert Bresson's shocking swan song L'ARGENT (1983), three newly-discovered EARLY SHORT FILMS (1949/1950/1952) from French New Wave great Jacques Rivette, Julian Duvivier's postwar thriller PANIQUE (1947), and Edward Yang's second feature TAIPEI STORY (1985), starring celebrated Taiwanese filmmaker Hou Hsiao-Hsien, all have upcoming screenings.
Henry Hathaway Retrospective — French filmmaker Bertrand Tavernier curated this festival sidebar, dedicated to one of his favorite old Hollywood directors, the under-appreciated Henry Hathaway. Six of Hathaway's films, including DOWN TO THE SEA IN SHIPS (1949) and his most famous, the brutal film noir KISS OF DEATH (1947), will screen between now and Sunday.
Hong Sang-soo's YOURSELF AND YOURS — The prolific Korean auteur Hong Sang-soo has made sixteen features within the last sixteen years and has made declarations about only increasing his productivity in the years to come. His latest is a breezy comedy about a pair of female twins and the series of men with whom they become involved. Both filmmakers AND viewers could learn a lot from Hong's deceptive simplicity of style and his endlessly nuanced take on the romantic interactions between men and women. Screens on Friday night and Sunday night.
Main Slate Encore Screenings — Fear not filmgoers! If you missed Pedro Almodovar's JULIETA, Maren Ade's TONI ERDMANN, Jim Jarmusch's PATERSON, Ken Loach's I, DANIEL BLAKE, and Gianfranco Rosi's FIRE AT SEA, during the busy first week of the festival, well, you'll have a second chance to see all of them on Sunday.
Talks — Paul Verhoeven, the man who made such demented masterpieces as ROBOCOP (1987), TOTAL RECALL (1990), BASIC INSTINCT (1992), and SHOWGIRLS (1995), will give a free talk on Thursday, October 13th at 7pm. The Dutch-born Verhoeven, who directed this year's ELLE, is a hilarious, animated presence in person and will surely be worth every second of your time.
Billy Lynn's Long Halftime Walk (World Premiere) — The trailer looks ultra-banal, but director Ang Lee has promised a brand new cinematic experience. I find that hard to believe, but we shall see. The Iraq War drama and probable awards contender was shot in 3D at an extremely high frame rate. To accommodate these projection requirements lucky ticket-holders will see the film at AMC Loews Lincoln Square, instead of Alice Tully Hall, on Friday and Sunday. Co-star Kristen Stewart will make her third appearance of NYFF54 with this film, following major turns in CERTAIN WOMEN and PERSONAL SHOPPER.
httpvh://youtu.be/XGuAY7pf2y0