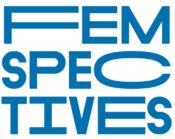 A sprawling and ambitious project involving nine female filmmakers from the South Pacific region, VAI is a superb achievement. The film manages to communicate the essence of common experiences whilst retaining cultural specificity. That the collection achieves this with a visual vibrancy and tonal coherence makes it all the more remarkable.
The film's team describe it as a 'portmanteau' feature with eight different segments handled by a different writer-director on the project. The portion in Fiji splits these roles; hence nine women involved (Becs Arahanga, Amberley Jo Aumua, Matasila Freshwater, Dianna Fuemana, Miria George, Ofa Guttenbeil, Marina McCartney, Alofagia McCartney, Nicole Whippy, Sharon Whippy). The common link – or at least the most easily identified one – is the central female character on each is named Vai (or at least a name shortened to it, such as Vaisea or Sevai), which also means 'water' in the Maori language. The eight segments span the whole geography of the South Pacific, from the perspective of New Zealand-born children of Islanders to tiny Niue and the likes of Fiji in between.
There is a thematic link running across all of them in a desire to preserve one's heritage, as a form of knowing oneself, and the difficulties involved. For instance, the challenges for 16-year-old Vai of the Solomon Islands it is a lack of support from her absent mother. For 21-year-old Vai, a New Zealand-born woman of Samoan background, it is dealing with the patronising assumption she is a representative that should try to "do amazingly for [her] people" at University when she is merely trying to stay afloat. Other segments show young children in Niue apprehensive about a move to New Zealand, and another an older woman passing traditions on to her now sprawling family.
In essence, VAI is a short film programme where the shared themes and motifs have been telegraphed in advance (indeed, there was a retreat for the makers during pre-production). Part of what makes the film feel a cohesive whole is the use of a single cinematographer in Drew Sturge. The settings of the islands, in particular, lend themselves to some sumptuous imagery and Sturge and the directors make full use of it. The film's island segments, in particular, are colourful and varied across their sub-stories. Each story segment plays out as close to a single take, and several appear to be just one. Although this approach is probably at the tipping point from fashionable to passé right now, it works well here. It helps to immerse the audience in one of the vignettes, before the hard cut of moving to another, therefore evoking a commonality yet easing delineation.
VAI covers a lot of ground – environmental issues are addressed, as are both sides of the migration coin; the collection captures the pain of emigrating versus the difficulties of integrating as an immigrant, even as a second-generation one. The push-pull feeling of being in your nation's diaspora is communicated beautifully, and the effect that a vastly unequal concentration of wealth and resources in one location has on the surrounding region.
VAI is a wonderfully told set of stories, with a presentation that is both visually and musically bold. The shared identifier of our protagonists straightforwardly communicates the commonality of trying to discover, assert, and then preserving identity across lives. The separate viewpoints and story shades each are given shows how they can differ. Across oceans and islands, VAI shows the idea of some universal truths is not a cliché.