Every year TAKE ONE award some of the best work screened at the many festivals our writers and contributors attend. After creating a shortlist based on everyone's suggestions, the writing team then vote on a shortlist and arrive at winners of Best Festival Feature, Best Festival Documentary, Best Festival Short, and Best Festival. This year saw our highest number of writers expressing opinions in both the initial nominations and voting on the final shortlist. Every year we also award one-off awards to either reward work that doesn't fit neatly into those categories…or to just take the piss a bit. This year's winners are below.
---
Best Festival Feature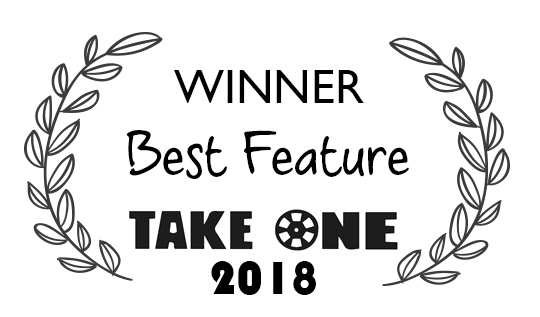 Consistently mentioned by those who attended the film's Edinburgh Film Festival premiere, CALIBRE was a tense and well directed feature driven by its plot, but elevated by its characters.
Runners-up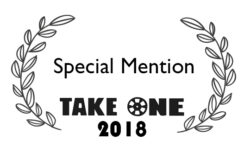 RAFIKI – Made waves at a number of great festivals, consistently and deservedly mentioned by TAKE ONE writers that attended Cambridge African, Africa in Motion, BFI London and Scottish Queer International.
YOU WERE NEVER REALLY HERE – Debuted at Cannes in 2017, but left audiences in stunned silence at Sundance 2018 and and Lynne Ramsay's hometown audience at Glasgow Film Festival 2018 before going on general release. Featured stunning sound design, an incredible Jonny Greenwood score and fantastic central performance.
SHOPLIFTERS – Won the Palme D'Or at Cannes and the Golden Punt at Cambridge, voted for by audiences. Seen by audiences across the country shortly after, Hirokazu Koreeda captivated audiences with his comic and tragic portaits.
---
Best Festival Short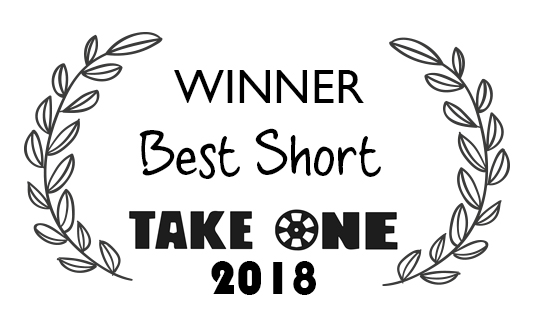 Winner: THE WIDER SUN
TAKE ONE writers saw THE WIDER SUN at Edinburgh Short Film Festival, Cambridge, and Brighton in 2018. Anna Whealing, previewing ESFF, wrote it was "optimistic and peaceful [and] takes me right back to childhood". Before interviewing director Sophia Carr-Gomm, we found a film that "mixes beautiful shot-making with an excellent score, to blend nods to Celtic myths and touching childhood motifs into a gentle and wonderful short".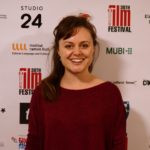 "It's awesome to have THE WIDER SUN win Best Festival Short with TAKE ONE Cinema magazine. I had a great time being interviewed by Jim Ross at Cambridge Film Festival. THE WIDER SUN means a lot to me and my team and it's wonderful it's getting recognition! Thank you TAKE ONE!"
– Sophia Carr-Gomm, Director of THE WIDER SUN
Runners-up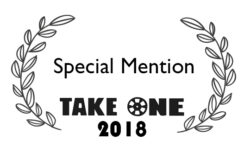 BLUE CHRISTMAS – Charlotte Wells short won Best Scottish Short at Edinburgh Short Film Festival, and with a good reason. The film conveys a sense of time and place with wonderful production design, and draws rounded characters in a short time with superb attention to character details. Wells's script is ably delivered by lead actor Jamie Robson, actor and script balance dramatic and comedic tone, weaving empathy and humour into varied scenes.
FAUVE – Winner of a huge number of awards at festivals worldwide including Sundance, Jeremy Comte's film will linger after viewing. Became a Vimeo staff pick and can now be viewed online.
BOGDAN I ROZA – Winner of the Crystal Punt at Cambridge, BOGDAN I ROZA "director Milena Dutkowska encompasses the mundanity of our reciprocal lives through two people in a way that is suffocating yet sadly endearing", wrote Elle Haywood at Cambridge.
---
Best Festival Documentary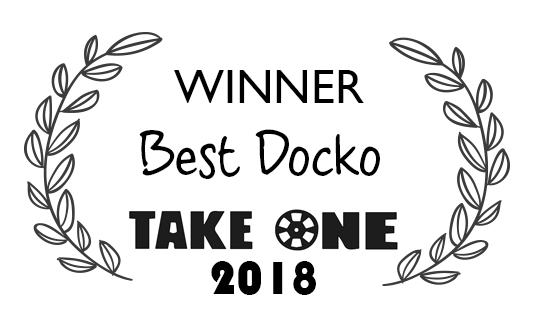 Debuted at Glasgow Film Festival 2018, and went on to win BAFTA Scotland awards. A heartfelt call to action chronicling the actions of East Kilbride factory workers who threw a spanner in the works (or did not, as the case may be) of Augusto Pinochet. Felipe Bustos Sierra's documentary was a fascinating account with contemporary resonance.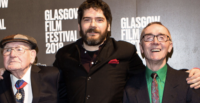 "I'm delighted with this, making this film meant the world to me and for it to be recognised and appreciated by so many on this level is fantastic. A big thank you to all the TAKE ONE writers who voted for it."
– Felipe Bustos Sierra, Director of NAE PASARAN
Runners-up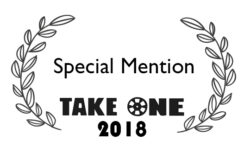 A WOMAN CAPTURED – Found at both Cambridge 2018 and Document 2018, Bernadett Tuza-Ritter's documentary had a prfound impact on those who saw it. Elle Haywood wrote "[documentaries] of this calibre are notably hard to achieve". Student Writer Tamika Green wrote the film "is a hard documentary to watch in places, but is crucial in getting people to realise that slavery is continuing."
THE SILENCE OF OTHERS – Popped up at a number of festivals, including Take One Action in Glasgow and Cambridge. Andrew Nickolds, writing at Cambridge, said "this is the best sort of documentary: beautifully constructed and produced, seething with injustice yet tinged with hope."
THEY SHALL NOT GROW OLD – Seen on release by many writers, THEY SHALL NOT GROW OLD was a documentary that combined emotional and historical punch with technical filmmaking achievement.
---
Best Festival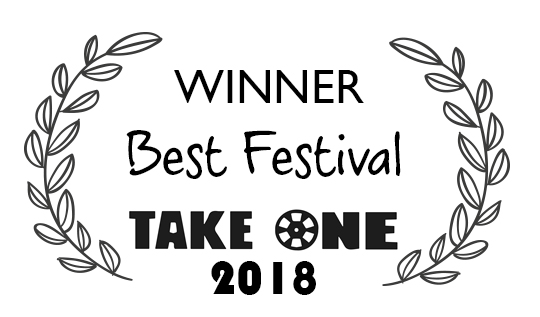 Our first year covering the Edinburgh Short Film Festival in detail revealed an insanely high standard. Our Best Festival Short winner, THE WIDER SUN, and two of the three runners-up, screened at the festival (BLUE CHRISTMAS won Best Scottish Short and FAUVE won Best Short). The audience-friendly format of successive weekends also won approval, in addition to guest programming from the Estonian Short Film Centre and IMCINE, the Mexican Institute of Cinematography. An eclectic mixture of shorts, thoughtfully programmed into thematic strands brought a wide variety of superb short films to the Scottish capital.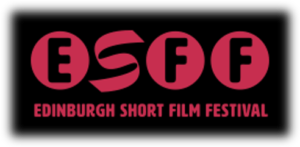 "We're delighted and thrilled to have won TAKE ONE Magazine's Best Festival award! TAKE ONE
carried out informed, insightful and crafted coverage of the films and events at the 2018 ESFF and
we're glad they enjoyed the festival! It's always extremely difficult to win awards in any field in the film industry, so we're very proud and grateful to win the Best Festival award!"
– Paul Bruce, Director of Edinburgh Short Film Festival
Runners-up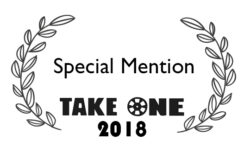 Glasgow Film Festival – Stepped out of the shadow of its older Scottish sister festival in 2018, bringing audiences the premiere of Best Festival Doc winner NAE PASARAN, and some of the first looks at Best Feature runner up YOU WERE NEVER REALLY HERE, Wes Anderson's ISLE OF DOGS, and smaller delights such as Valeska Grisebach's WESTERN. Combined this all with a brilliant marketing design and varied venues in the city.
Cambridge Film Festival – For the first year ever, we allowed our writers to vote for Cambridge Film Festival, from where TAKE ONE grew. The festival program didn't disappoint. In every other category, at least two shortlisted films were screened at the event at the Arts Picturehouse in 2018, and a huge variety of films that didn't make it to the final list but were extremely good in any case.
Document Human Rights Film Festival – Screened two of our documentary runners-up, and put on a range of fascinating films viewed by several TAKE ONE writers.
---
One-off Awards for 2018
The Reel Women Award for Best Feminist Film Festival
Women Over Fifty Film Festival
The Quality & Quantity Award for best collection of short film acting performances in 2018
Jamie Robson, BLUE CHRISTMAS, MY LONELINESS IS KILLING ME, and NOT REQUIRED BACK
The Darth Vader Award for absolute worst Dadding
Thanos, AVENGERS: INFINITY WAR
Best Film Wig
Nicholas Hoult, THE FAVOURITE
The Gaspar/Lars Award for Abrasive Provocation
THE HOUSE THAT JACK BUILT
Best Director's House
YOU GO TO MY HEAD
The Fassbender/Jobs Award for Looking Most Like Oneself when Supposed To Be a Character from History
Ryan Gosling, FIRST MAN